FUELLING THE WORLD
Oil and petroleum products
Oil and petroleum products such as gasoline, jet fuel, diesel and fuel oil are an essential part of the global energy mix today, used for transportation and by a wide range of industries. They will continue to play an important role in supporting growing global energy demand during the transition currently underway to a low-carbon economy.
As one of the world's largest suppliers of energy, our teams have significant expertise in moving oil and petroleum products to customers around the world - safely, reliably and efficiently.
GLOBAL EXPERTISE
We supply energy to power and build the world
We are actively engaged in the responsible supply of oil and petroleum products. We are committed to sustainable practices while meeting global energy demands.
ENERGISING THE GLOBAL ECONOMY
A single barrel of crude oil has many uses and end consumers
Crude oil is a raw material than can produce a wide array of products, each playing a crucial role in our everyday lives. Trafigura sources, stores and supplies many of these petroleum products, including gasoline, diesel, jet fuel, bitumen and heavy fuel oil. We also blend fuels to comply with environmental regulations and enhance their performance for end-users.
SUPPLY CHAIN EFFICIENCY
Our end-to-end crude oil supply chain
Our strategies for efficient supply chain management involve many different types of transport and the ability to store products at strategic locations and blend at scale.
our people
Meet our people
Trafigura employs more than 12,000 people across its operations.
Get to know some of our experts connecting vital resources.


Russ Roberts


Lisa Anderson
"The crude oil that we export from the US to refineries globally will impact families that need those products in their everyday lives"
Russ Roberts
Crude Oil Trader - Houston, US
"We're able to make quick mindful decisions and allocate resources to take ideas all the way to reality"
Lisa Anderson
Oil Cargo Operations - Calgary, Canada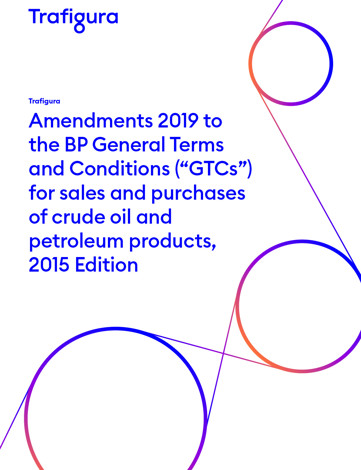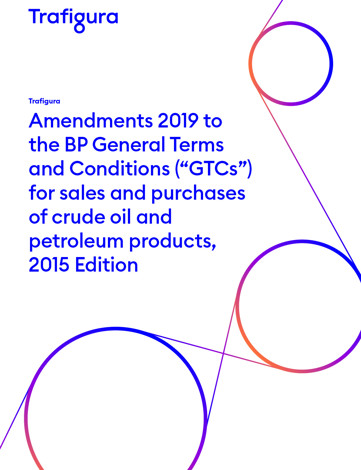 Publication
Trafigura standard terms and conditions for sales and purchases of crude oil and petroleum products for all oil products
The Trafigura standard terms and conditions for sales and purchases of crude oil and petroleum products are neutral terms on which Trafigura buys and sells. The standard terms consist of (i) the BP Oil International Limited General Terms & Conditions for Sales and Purchases of Crude Oil and Petroleum Products 2015 and (ii) accompanying Trafigura Amendments, and are incorporated into all contracts for the sale and purchase of crude oil and petroleum products entered into by Trafigura Pte. Ltd
You may also be interested in
Explore our publications and get
the latest news and insights.